TwinBond Foam
PREPARATION OF CLADDING PANELS
Foaming cleaner
Removes natural pollution
Description
Safely remove natural pollution of all water-resistant surfaces, also vertical.
Packaging
550344924 - TwinBond Foam - aerosol 500ml
Technical information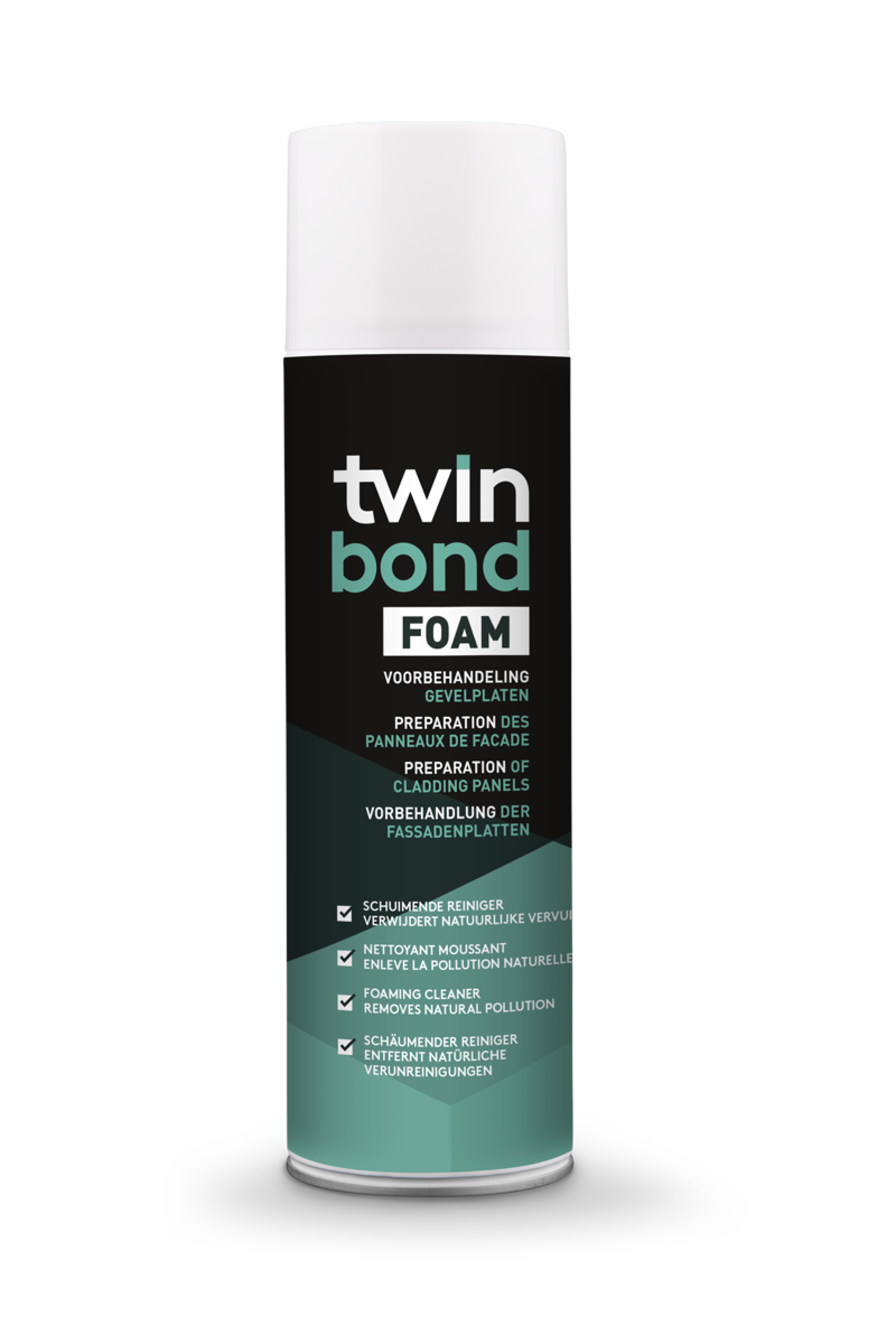 TwinBond Foam
PREPARATION OF CLADDING PANELS
Appearance: lightly foaming liquid in aerosol.
Base: detergent, alcohol, additives, perfume, demineralised water. Specific weight: 0,900 at 20°C.
Flash point: none.
Shelf life: 36 months, keep dry, cool and frost-proof.
Safety measures: consult the Safety Data Sheet.
Instructions
Shake before use.
Apply and allow the product to act.
Wipe dry with a clean cloth.
Finish with a dry cloth.
Technical documents
Safety data sheet
Technical data sheet