TwinBond Clean
PREPARATION OF CLADDING PANELS
Cleaner for chemical pollution.
Safe and fast-acting.
In-depth action, without residue.
Description
For the removal of adhesives, sealants, silicones, oil, grease and wax. Can also be used to finish sealant applications. Aliphatic hydrocarbon solvent, safe to use on most materials such as painted surfaces, vinyl, glass, rubber, formica and most plastics.
Packaging
550341924 - TwinBond Clean - can 5L
550343924 - TwinBond Clean - aerosol 500ml
Technical information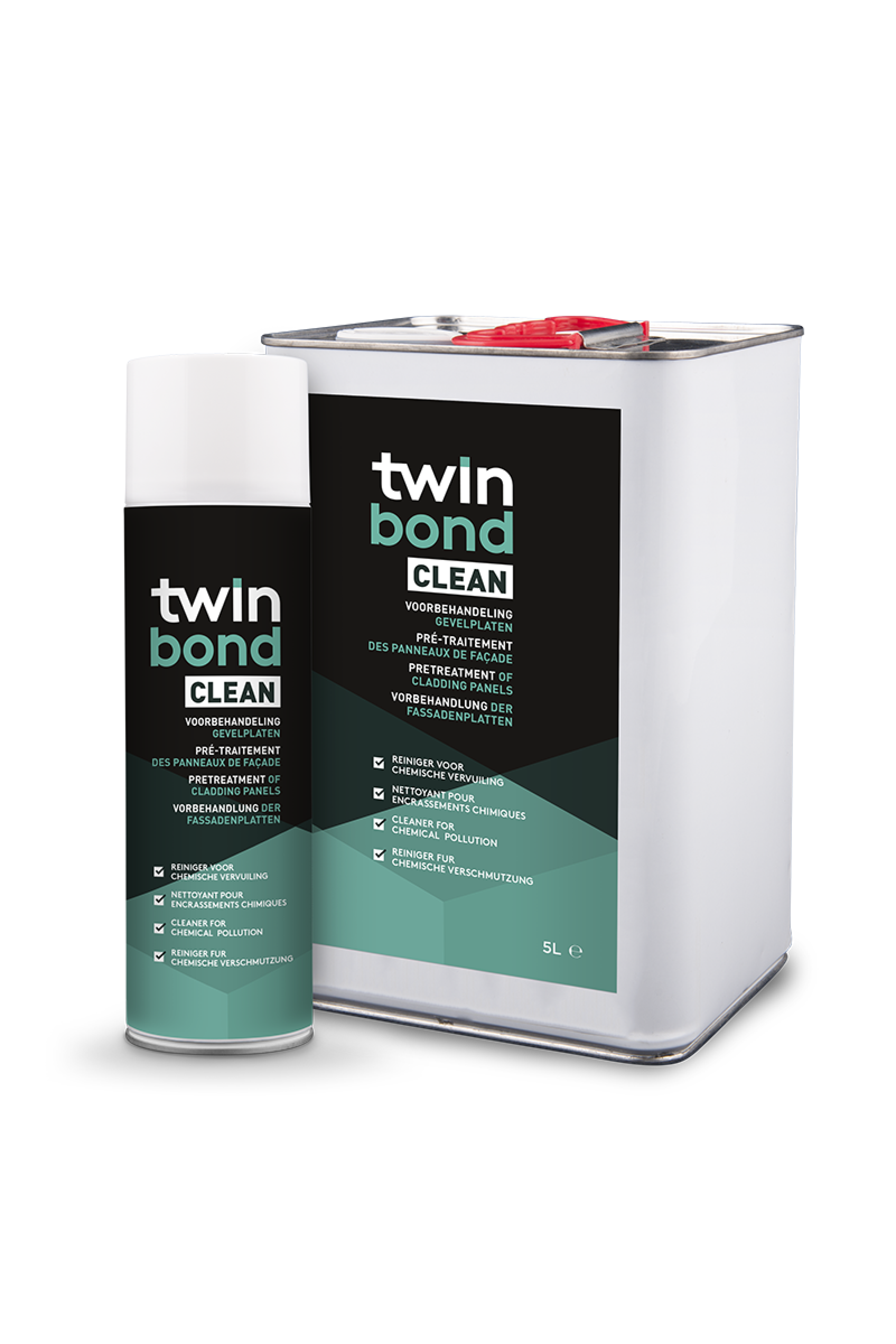 TwinBond Clean
PREPARATION OF CLADDING PANELS
Boiling point/boiling range °C: 130 - 166.
Vapour pressure/20°C hPa: 4,6.
Relative density/20°C: 0,75.
Physical condition/20°C: liquid.
Flammibility °C: 24.
Auto-ignition °C: 200.
Water-solubility: not soluble.
Odour: characteristic.
Dynamic Viscosity mPa.s/20°C: 1.
Kinematic Viscosity, mm2/s/20°C: 1.
VOS content %: 100. VOS content g/l: 710.
Shelf life: 36 months dry, cool and frostfree.
Specific technical information for each packaging: please consult the safety data sheet.
Instructions
Apply and allow the product to act depending on the stain or deposit.
Wipe off the loosened stain or deposit residue.
Repeat the treatment if necessary.
Allow to evaporate for two minutes before bonding.
Technical documents
Safety data sheet
Technical data sheet