TwinBond WP 1K
PREPARATION OF WOODEN STRUCTURES
Preservation of wooden supporting constructions.
Description
Single-component polyurethane that dries in contact with air humidity. Excellent adhesion and high mechanical resistance. Resistant to moisture and chemicals.
Packaging
550310924 - TwinBond WP 1K - can 1L
Technical information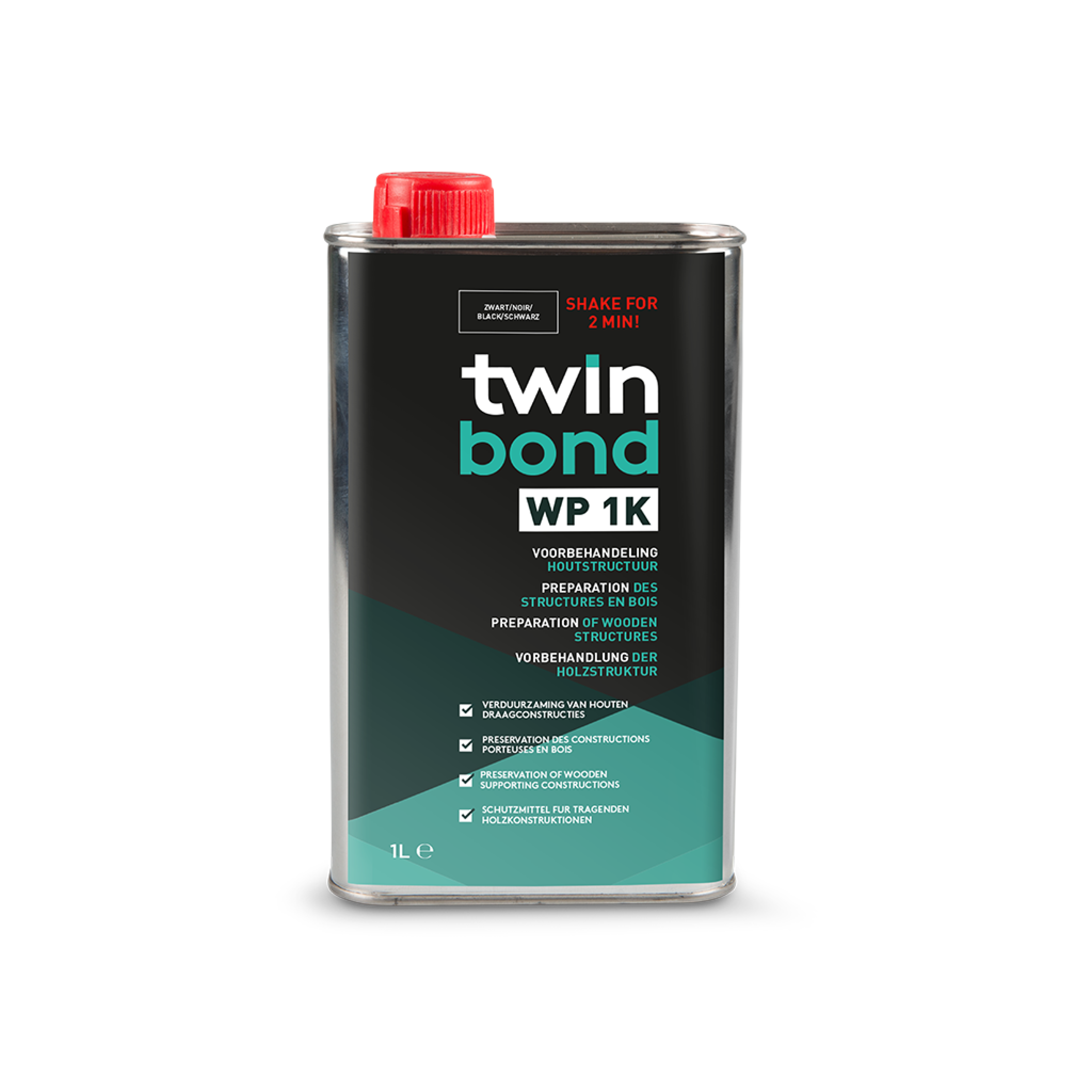 TwinBond WP 1K
PREPARATION OF WOODEN STRUCTURES
Colour: black.
Flash point -4ºC.
Solids content: 40%.
Density: 0,95 kg/l.
Drying time: 60 minutes.
Shelf life: Can be stored for 18 months in original, unopened packaging; store in a cool, dry and dark place.
Instructions
Shake well for 2 min. and check for homogeneous black color.
Apply to clean, dry wood (max. 18%) with a brush, roller or gun.
Clean first if necessary with TwinBond Clean and/or TwinBond Foam.
Use at a minimum temperature of 5°C and RH < 85%. Drying time: 60 minutes.
Usage: 250-300 run. m per litre, depending on the substrate.
Since wood is a natural product with a variable composition, an adhesion test is advisable.
Technical documents
Safety data sheet
Technical data sheet